For some great ideas on Stress and Humour visit our other website....
One day Stress, Humour & Health seminars - New Zealand - May 2006 - click here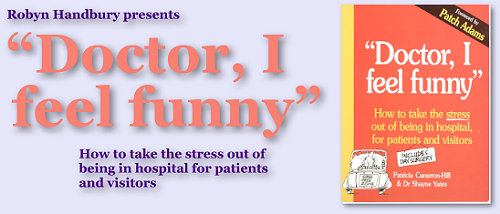 'Doctor, I feel funny' is the title of a book that shows how to take the stress out of being in hospital.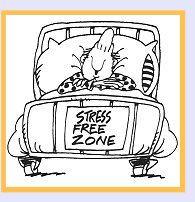 Authors and former nurse and doctor, Patricia Cameron-Hill and Shayne Yates wrote the book for patients, visitors and staff.
Patients use the book to tackle the everyday concerns of hospital life such as getting information, having an operation, pain control, nutrition, sleep, and preparing to go home.
Visitors find ideas on how they can feel more comfortable making their visits and more helpful towards the patient.
Hospital staff can use the book to discover ways to make the hospital a happier place in which to work and more conducive to health and healing. (See 'Ideas for making the most of the book 'Doctor, I feel funny')
'Doctor, I feel funny' explains the relationship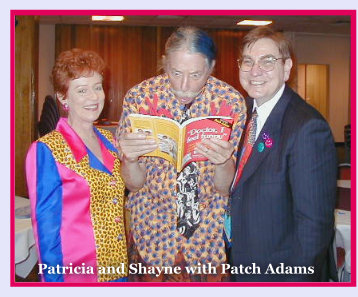 between emotions and health and shows how to take advantage of the power of the mind for managing difficult times and healing. TLC ideas for nurturing positive emotions are included, such as pets in hospitals, massage, music, nature, pampering and aromatherapy.
Laughter medicine is prescribed as a fast and effective way to feel good and the book shows how it can be taken at the bedside, with visitors and in laughter rooms.
"Just as the hotel is expected to have a Gideon's Bible in the bedside table to help guide the traveller in life, so the hospital might put Doctor, I feel funny in the incoming patient's hand, to help navigate the experience." - Patch Adams, MD